Compared with other light fixtures, LED strips have is long-lasting, bright, and use minimal power. These flexible LED strips typically sold by the meter, They can be curved freely to any shape and fixed on any surface and the Self-adhesive back with double side adhesive tape for easy installation. Because of the special design of the LED strip, it is suitable for decoration and beautification of various occasions: home, car, store, stage, bar, KTV, hotel, etc.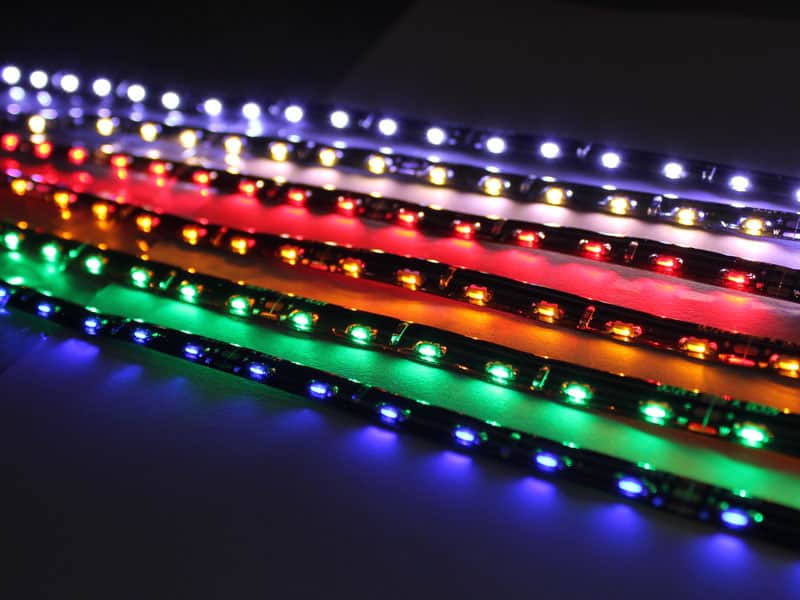 LED strips are much more cost-effective than their fluorescent counterparts. Maybe the upfront cost is a little higher, however, the light strip could last up to 10 times longer than traditional bulbs. This adds up to a huge saving. Furthermore, they use little energy when they are in operation, and this means that you will save a lot on your monthly electricity bill. In today, saving money on fuel and electricity is extremely important. Few business owners can afford to spend much on utility bills. The low energy nature also means they are a friend and not an enemy to the environment. Also, the 12-voltage supply voltage is safer, hardly causes any fire disaster.
Single color and RGB colors are available for decoration. LED Strip Lights come in two main varieties; Single Color and Color Changing RGB. Single color LED strip: like red, yellow, blue, green, white, warm white, could only give off one single color. Color-changing RGB LED lights are more versatile, With an IR remote controller. The strip could display many colors and modes. they also come in much different brightness's, ranging from a modest light output for small, domestic applications, to exceptionally bright for commercial applications. The brightness of a strip is determined by the number and size of its LED chips. Knowing about this, it will be easier for you to choose a LED strip.