The RC drone is one of the most popular toys for young people. It not only allows us to experience the fun of flying, but also allows us to experience the functions of aerial photography. There are many different brands and types of drones. The higher the price, the more functions the drone has and the better the quality.The ATTOP W GPS RC Drone is one of the most advanced drones available. Let's take a look what advantages it has.
GPS positioning
Are you worried that your drone will be get lost because fly too far away.Or it will not be able to return to the origin due to battery dead? If you choose ATTOP W GPS RC Drone, you will not face these problems. It uses GPS satellite-assisted flight, precise positioning, and no loss. This aircraft uses GPS precise return technology. It will return to the remote control range regardless automatically whether the signal strength can be unimpeded. Low power return and one-button return are possible in any environment. In GPS mode, when the distance of the take off point exceeds 50 meters, the aircraft will automatically return to a distance of 50 meters .When the battery dead, the drone will automatically return to the landing point to land.
HD aerial photography
ATTOP W GPS RC Drone has a 1080P wide-angle adjustable camera.Making it easier for users at all levels to get creative aerial photography. The wide-angle lens captures larger, clearer, and more beautiful images. It uses intelligent anti-shake technology to enhance the stability of shooting. And a variety of lenses can transmit the captured image in real time. In addition, it uses multiple stable technologies to make aerial photography clearer and easy to handle complex environments.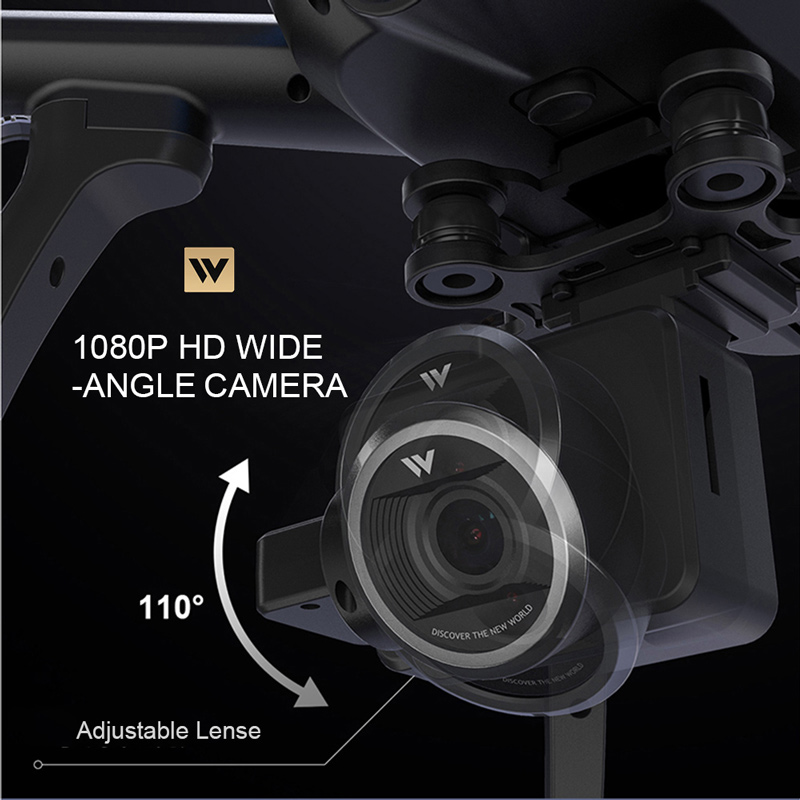 Follow function
The drone has a special tracking function, the camera recognizes the face.Then tracks him automatically and captures his movements through a specific aerial view.In addition, when you select a center point and set the flight altitude and flight radius.The drone can  fly around the center point automatically, making it easy to shoot professional-grade lens effects.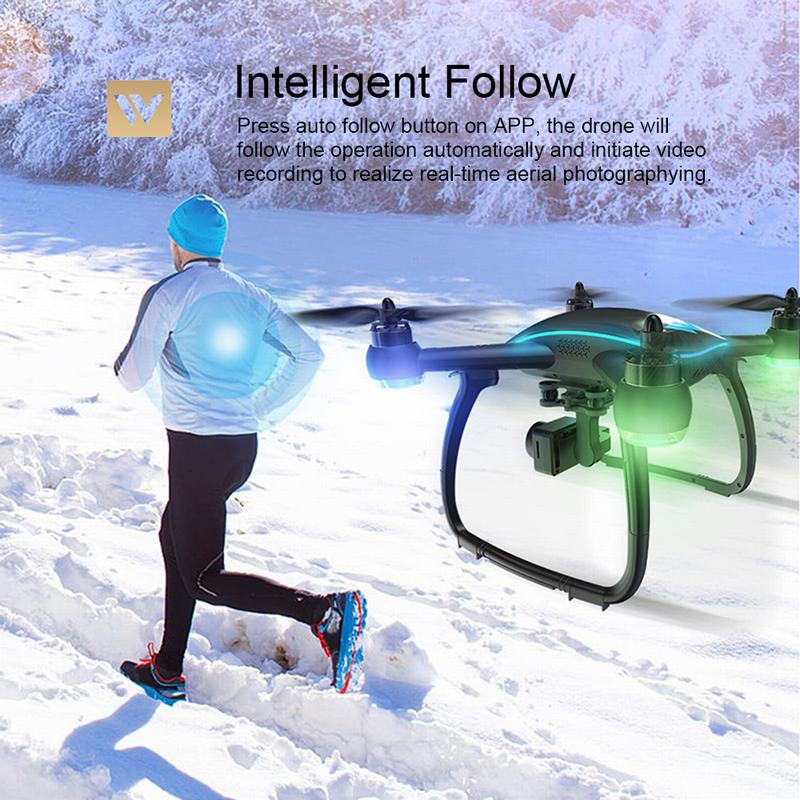 Durable life
The machine is powered by a 7.4V 3700mAh modular battery and has a flight time of up to 15 minutes. It is your best companion! It is easy and convenient to replace the battery. The drone has LED lights on the front and rear. It's easier to find it when it's working at night.