Today, with the popularity of smart electronic products. People are no longer curious about smartphones and watches. Most smart watches have common features such as outdoor heart rate monitoring, weather forecasting, mobile payments, answering calls and sending emails. Their function and price are not much different. However, few people use Garmin brand watches. It is a luxury of smart watches. As a world-renowned GPS watch manufacturer, Garmin has recently accelerated the frequency of launching new products. Recently, Garmin released the Fenix ​​5 Plus series of GPS sports watches. Let's take a look at the features of this watch.
Stylish and elegant appearance
This top sports watch has a sturdy design for adventure. It is made of stainless steel, titanium or diamond-like carbon (DLC) titanium bezel, buttons and back shell. It is also a sapphire glass mirror, and its overall texture and clarity under strong light are excellent. Therefore, its price is also very expensive, which is its most remarkable feature. In addition, it is also equipped with different styles of quick release straps, so you can match different clothes.
Precise data monitoring system
If you are looking for a reliable outdoor sports watch, Garmin fenix ​​5 Plus series is definitely your choice. This is a very expensive outdoor watch. But if you don't know how to read and interpret the paper map and don't know the direction of the compass, don't expect Garmin Fenix ​​to stop you from getting lost. Garmin Fenix ​​is ​​a high-end product that matches performance, but it doesn't help people who don't know geography knowledge. It supports daily activity data monitoring, runtime dynamics, VO2Max, navigation, altitude curves, return route planning, ClimbPro climbing curves and many other data measurements, and is very versatile. In addition, it can store up to 500 songs, making it a high-performance way to bring exciting experiences to athletes and outdoor explorers.
For many outdoor athletes, especially heavy mountaineers and high-altitude climbers, watches can visually understand their physical condition and environmental characteristics in order to take appropriate action in a timely manner. Fenix ​​5X Plus also adds monitoring of human blood oxygen levels (SpO2). Blood oxygen is an important indicator of the normal function of the human body. With Fenix ​​5X Plus, you can fully understand the blood oxygenation data for outdoor sports and sleep, and learn about your physical condition and develop your own exercise plan.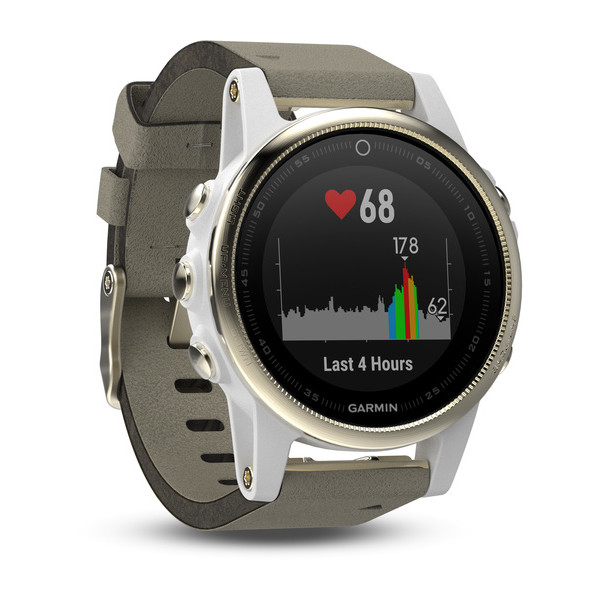 Long battery life
It can be up to 10 days in smart watch mode, up to 18 hours in GPS mode, 7 hours in GPS mode with GPS music, and 38 hours in super mode and mode. However, after exercise, the battery consumption speed will be greatly accelerated. If you plan to use it as your reliable hiking partner, please note that battery performance has been reduced. Therefore, you'd better use it as a smart watch, and use it intermittently to exercise, which will extend its use time.
Summary
The Garmin fenix 5 Plus refreshes Fenix ​​5 with some popular new features. The complete TOPO map makes this outdoor sports explorer more attractive, and the new smart features allow you to leave your phone at home to enhance your workout. Of course, it is still full of sporting modes, providing the most comprehensive tracking for runners, cyclists, hikers and golfers.