Halloween is coming, are you ready for it? What is your style last year? Did you surprised your friends? This year you may want another cool style for this coming Halloween, so let's introduct some interested and cool styles for you. Here are a few of her easy-to-recreate styles that will satisfy girlie-girls and die-hard fright night fans, alike.
1. Vampire or Zombie
For the vampire series TV shows or movie, many girls may want to have a vampire style. Remember that white eye shadow is a more transparent and flattering way to create a paler face, so, don't use that. You only need to use darker eye shadow tones to contour beyond-the-grave cheekbones. Keep your look slightly asymmetrical. Having subtly mismatching eye makeup will be disarming. Remember: Not-so-perfect execution can be especially sexy on Halloween.
2. KATY PERRY
Since Katy Perry seems to be more and more inspired by candy in her day-to-day wardrobe, her style is a match made in Halloween heaven. From candy bras and Hershey Kisses to electric hair, the superstar's style should be a piece of cake to recreate for whatever parties you might be attending. A blue wig will pull together any crazy clothing items you come across for a KP themed costume.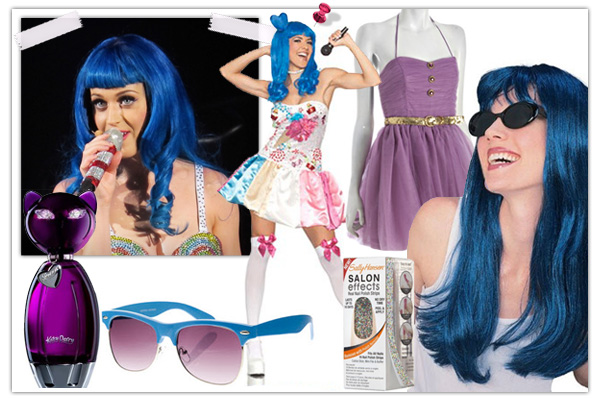 3. 1960s Vixen
With shows like Pan Am bringing back the retro trend, a great last-minute costume idea is to go as an old-school sweetheart. All you need to do is keep your skin clean except for a little blush, wear a pink, opaque lipstick, and apply many coats of lengthening mascara. Pair the look with a shift dress, knee-high boots, and a perky ponytail, and you're good to go.
Now, choose one style and prepare some tools at www.tomtop.com for your style. Tomtop.com online store set up from 2004, it's has offer Makeup tools, Cree flashlight, LED light, smartphone, tablet pc, ZOPO C2 and many other fantastic devices with low price and high quality, all the products is free shipping worldwide. Let's enjoy this wonderful night's coming!